See the Groninger museum night programme here
A night of exhibitions, tours, music, workshops, dance, and plenty more!
Build your own Museumnacht
Choose your own route and buy a separate €2.50 Museumnacht ticket for each museum online in advance.
Museums will sell limited numbers of timed-entry tickets and keep audiences for performances small to keep everyone's visit as enjoyable and safe as possible.
Can I buy one ticket to get into all the participating museums, as in previous years?
No. This year you need to buy a separate €2.50 ticket for each museum you want to visit.
Where can I buy tickets for Museumnacht?
How can I attend Museumnacht safely?
Each participating museum is selling a limited number of timed-entry tickets, and audiences for performances will be kept small. These measures are designed to keep everyone's visit as safe as possible.
Can I attend Museumnacht performances without booking in advance?
Because places are limited, we ask that you register to attend certain performances that are likely to be popular. Registration closes 15 minutes before the start time.
Do I need to follow any special rules in the museums?
Yes, special rules are in force at the museums on the advice of the National Institute for Public Health and the Environment and the Museums Association. Please read the rules here and follow museum staff's instructions.
Is there a dress code?
While the exhibitions are of course indoors, performances will take place outside the museums, so please dress for the weather.
Check out the lineup here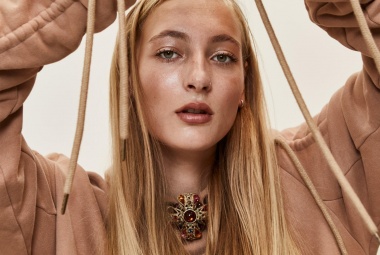 S10
Stien den Hollander, born in 2000, tells her most personal stories through rap, song and spoken word. Her intimate lyrics deal with subjects like love and separation anxiety.
While her sound contains important fundamentals of hip-hop, she uses her emotionally charged singing voice more often than her rapping skills. The tracks on her albums blend powerful kicks and 808s with dark, psychedelic melodies. It all adds up to a unique, genre-defying sound.
Registration
Please register in advance to attend Museumnacht performances, as spaces are limited.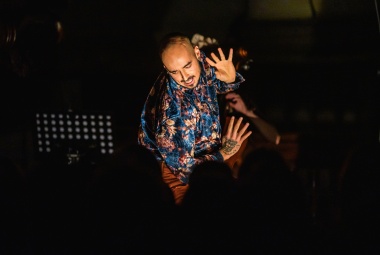 X_YUSUF_BOSS
For Museumnacht, X_YUSUF_BOSS presents a compilation of fragments from the recently premiered performances KÓW and AFAR.
X_YUSUF_BOSS is a platform for realising artistically valuable performances and projects. With Mohamed Yusuf Boss as artistic director and Jaukje van Wonderen as creative producer, X_YUSUF_BOSS is out to enrich the northern landscape with projects that are deeply connected to our shared story. X_YUSUF_BOSS embraces dance, music, photography and film. X_YUSUF_BOSS pays particular attention to community. How should makers engage with it, and how can artists interrogate it?
Registration
Please register in advance to attend Museumnacht performances, as spaces are limited.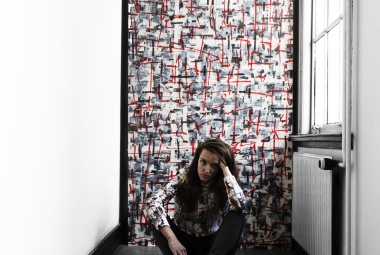 Cashmyra
On July 24, Cashmyra released the number 'Hemelsblauw' for the 25th anniversary of the Groninger Museum. Cashmyra's Dutch-language post-punk makes for a super-intense, dynamic live show where spoken word effortlessly alternates and combines with raw, minimalist guitar lines and pounding drums. Love, desire, pain: no emotion is spared. She's always a bit angry about it all, and there's comfort in that. Morally reprehensible? Listen and judge for yourself.
Cashmyra won the Grote Prijs van Nederland 2018 and the POPgroningen Talent Award 2019.
Registration
Please register in advance to attend Museumnacht performances, as spaces are limited.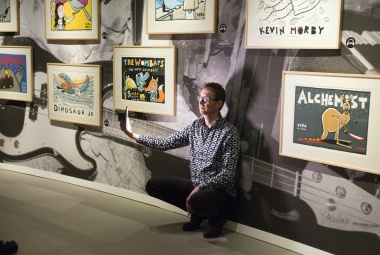 Open Studio with Willem Kolvoort
Imagine insects, spiders and butterflies in brilliant paint colours. Come and make prints of them with the poster artist Willem Kolvoort, who'll be on hand to help especially for museum night.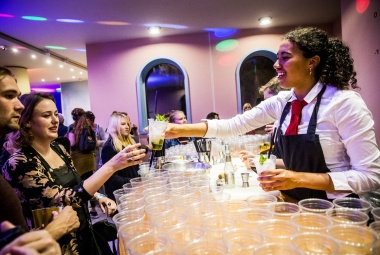 Museumcocktails
The best Museumcocktail will be served during the Museumnight!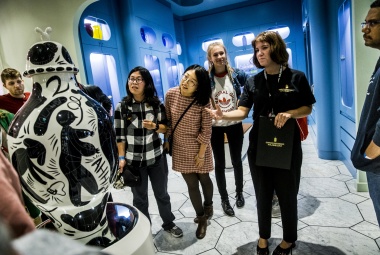 Student Tour
Meet new people on the interactive Student Tour. Be surprised by the stories behind the artworks and exhibitions as you get to know your peers. The Student Tour will be conducted in Dutch and English.
Suitable for a maximum of six people.
Duration: 30 minutes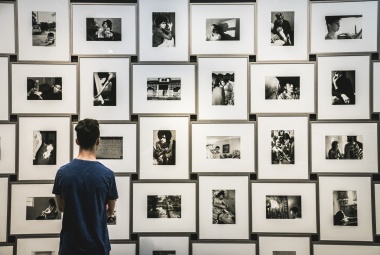 Slow Looking
The longer you look, the more you see. Do you, like us, believe you can discover much more in a work of art if you look for longer and then talk about it? Join us on the Slow Looking tour and discover the photography exhibition What Will the Neighbours Say? with the help of interactive looking exercises.
Suitable for a maximum of six people.
Duration: 30 minutes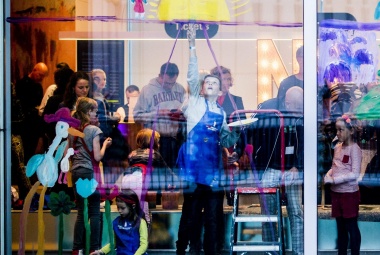 Window art
Pick your favourite colour and make your own work of art on the Groninger Museum's window! Our instructor can help if you like.
Museum shop is open
Pick up a cool postcard, a gorgeous exhibition catalogue or a fun gift in the Groninger Museum's shop.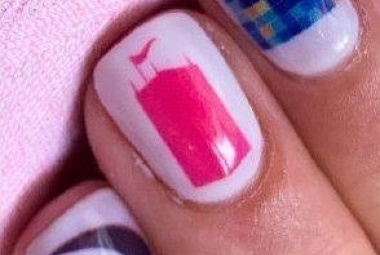 Lak - It nails
Print your own nails! Under the guidance of nail stylist Sarah and her colleagues, you will provide your own nails with Groninger Museumnacht nail prints.

Visit these exhibitions on museum night