A night of exhibitions, tours, music, workshops, dance, and much more!
Check out the lineup here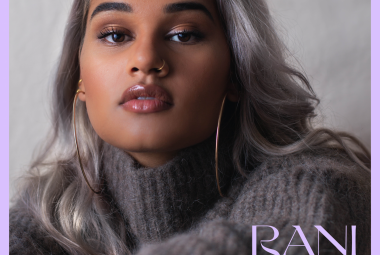 RANI
You do not want to miss this! Soul, R&B and pop queen RANI will perform during the Museum Night!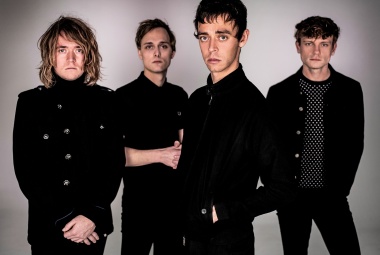 Orange Skyline
Yes! Orange Skyline will be performing! And if we're nice, the rockband might be persuaded to play their hit Shine On.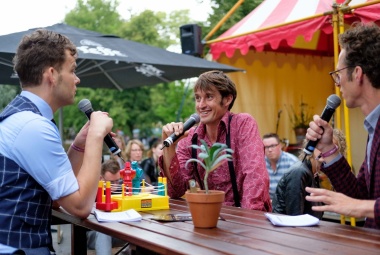 Radio Glasnost
Join the Glasnost radio makers in the MendiniRestaurant of the Groninger Museum. In a triptych they present a talk show, in which conversations with artists, museum employees and other guests are alternated with music, poetry and columns.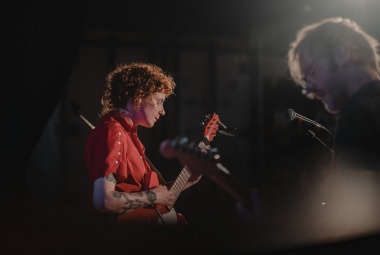 Eva Waterbolk
Eva Waterbolk makes intense and moving pop songs with Dutch lyrics (and even one in Gronings) often about loss and fears, recognizable to everyone.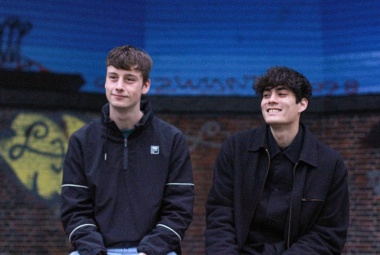 Benwal by KopjeK
Benwal produces and plays a mixture of house, rave, breaks & electro. Inspired by melodic synths, 90's sounds and electro.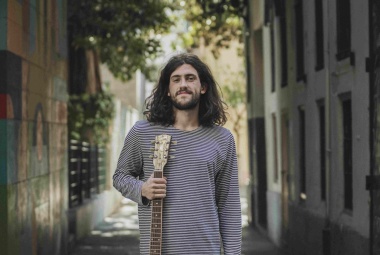 Borja Catanesi
Guitarist Borja Catanesi is a multifaceted guitarist who travels the world sharing his passion for music, funk and vibes playing his guitar on the streets. With a loop station he records live guitar riffs, bass lines and beatbox, creating amazing songs and delivering captivating shows.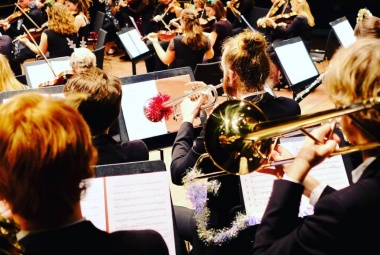 MIRA by USVA
Student Orchestra Mira will perforrm during the Museum Night this year. Interested in joining them? Rumour has it they are hiring people that play double bass, viola, bassoon, trombone and horn.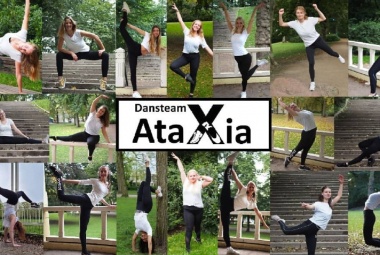 AtaXia by USVA
Dance team AtaXia puts on a cool show during the Museum Night!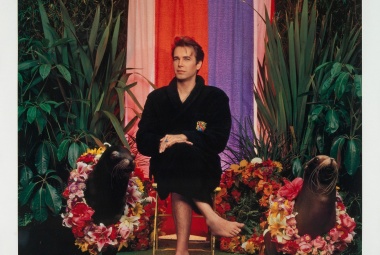 Slow Looking
The longer you look, the more you see. Do you, like us, believe you can discover much more in a work of art if you watch it closely, look longer and then talk about it? Join us on the Slow Looking tour and discover the exhibition The Show Must Go On with the help of interactive looking exercises.
Suitable for a maximum of six people.
Duration: 30 minutes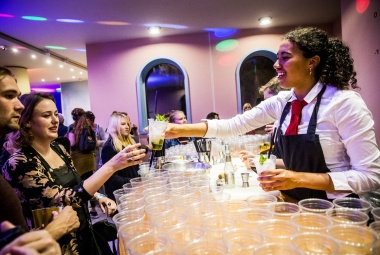 Cocktail bar
The best Museumcocktail will be served during the Museumnight!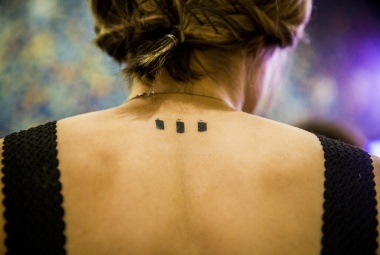 Museum Night - Tattoo
Have a museum night temporary airbrush tattoo to remember your experience!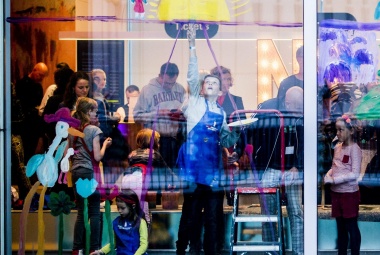 DIY- Window art
Pick your favourite colour and make your own work of art on the Groninger Museum's window! Our instructors can help if you like.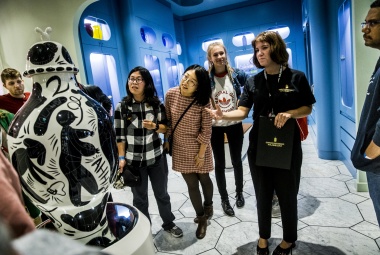 Student Tour
Meet new people on the interactive Student Tour. Be surprised by the stories behind the artworks and exhibitions as you get to know your peers. The Student Tour will be conducted in Dutch and English.
Suitable for a maximum of six people.
Duration: 30 minutes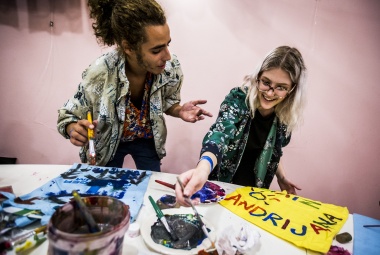 Workshop
Great workshop for all ages.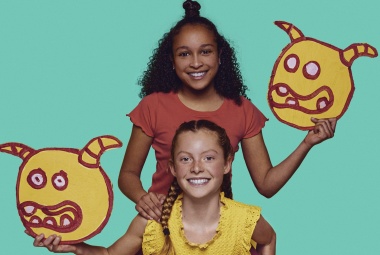 Meet the artists!
This is your one-time opportunity to ask the exhibiting Childrens Biennal artists all about their work!
Museum shop
Pick up a cool postcard, a gorgeous exhibition catalogue or a fun gift in the Groninger Museum's shop.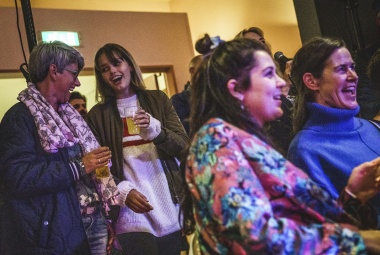 MendiniRestaurant
Fancy something to eat or drink? In between performances you can order a snack and a drink in the MendiniRestaurant.
Visit these exhibitions on museum night
Can I buy one ticket to get into all the participating museums, as in previous years?
No. This year you need to buy a separate €2.50 ticket for each museum you want to visit.
Where can I buy tickets for Museumnacht?
How can I attend Museumnacht safely?
Each participating museum is selling a limited number of timed-entry tickets, and audiences for performances will be kept small. These measures are designed to keep everyone's visit as safe as possible.
Can I attend Museumnacht performances without booking in advance?
Because places are limited, we ask that you register to attend certain performances that are likely to be popular. Registration closes 15 minutes before the start time.
Do I need to follow any special rules in the museums?
Yes, special rules are in force at the museums on the advice of the National Institute for Public Health and the Environment and the Museums Association. Please read the rules here and follow museum staff's instructions.
Is there a dress code?
While the exhibitions are of course indoors, performances will take place outside the museums, so please dress for the weather.