Saturday 3 December 2022
to
Sunday 7 May 2023
Buy tickets
One of the most influential couturiers ever comes to life at the Groninger Museum in Gianni Versace Retrospective. This colourful, daring, emotional exhibition takes visitors inside the eccentric Italian fashion designer's world of extravagant clothing and lavish catwalk shows in which clothing, pop music and design come spectacularly together. Gianni Versace was murdered 25 years ago, but his revolutionary spirit lives on in the fashion of today. From 3 December 2022 through 7 May 2023, the Groninger Museum honours Gianni Versace and his trailblazing designs.

Gianni Versace Retrospective showcases outfits, accessories, fabrics, drawings, interior designs, and footage of legendary shows harking back to the Italian designer's glory days between 1989 and 1997, all testifying to his extraordinary creativity. Gianni Versace linked fashion with music, photography and graphic design and led the way in the transformation of fashion shows and advertising campaigns into works of art. He succeeded in bringing the arts together as no one had before. All the items in the exhibition are original pieces, sourced from international private collections.

Self-confidence and supermodels
Gianni Versace (1946–1997) was a pioneer in the fashion world. He challenged traditional images of masculinity and femininity, designing clothing for both sexes and referencing sexuality and power in his collections. As an openly gay man, he became a key figure in the LGBTQ movement. He also encouraged women to be self-confident enough not to hide their bodies. A clever marketer, Gianni Versace recruited celebrities to promote his brand. At the same time, he turned previously unknown models into superstars. Naomi Campbell, Claudia Schiffer and Cindy Crawford owe their supermodel status to him. He worked on his advertising campaigns with forward-looking photographers like Richard Avedon, Helmut Newton, Peter Lindbergh and Bruce Weber. Gianni Versace created a new status quo in the fashion industry.

Ancient Greece, pop art and bondage
Gianni Versace's groundbreaking combinations and strong patterns sprang from his vast knowledge of visual culture and art history. He brought together classical and pop art imagery and found inspiration in figures from ancient Greece as well as subjects like bondage and SM. Gianni Versace worked with artists like Andy Warhol, Jim Dine and Julian Schnabel, raising the profile of the marriage between old and new like never before.

1997 murder
On 15 July 1997, Gianni Versace was murdered at age 50 in front of his house in Florida. He had left a unique mark on the fashion world and won multitudes of fans, and numerous pop stars and other prominent people, including Princess Diana and Elton John, attended his funeral. With his death, the fashion world lost one of its most important designers of the 20th century.


Gianni Versace Retrospective catalogue
Take the exhibition home with the Gianni Versace Retrospective catalogue, thé book to the must-see exhibition. Available now in our museum shop and online!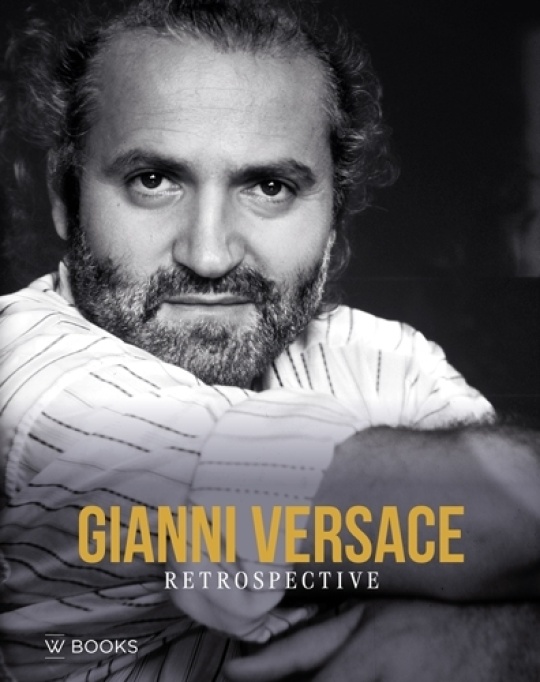 Gianni Versace Retrospective playlist
Can't wait to visit this exhibition? Get in the mood with our Gianni Versace Retrospective playlist on Spotify! Our groovy playlist will transport you to the front row of a Gianni Versace fashion show.
Disclaimer
The exhibition is not official nor authorised or linked to Gianni Versace S.r.l. and/or to the Versace family.
The exhibition was curated by Gianni Versace experts Karl von der Ahé and Saskia Lubnow.
The exhibition is realised in collaboration with the leading private collectors of the work of Gianni Versace: Antonio Caravano (with Sabina Albano as collection curator), as well as Salvatore Alderuccio and Franco Jacassi.