Lineup Groninger Museum Night 2022
Indoors and out, everything's bright at the Groninger Museum's new exhibition Colour! Make your own watercolours out of pigments and gum arabic, taste the rainbow with food designer Marije Vogelzang, and enjoy live music from Sophie Straat and Batatuké.
And get ready to dance! DJ Somoni will provide the beats at the Silent Disco, and the DJs of Clash will spin in the MendiniRestaurant.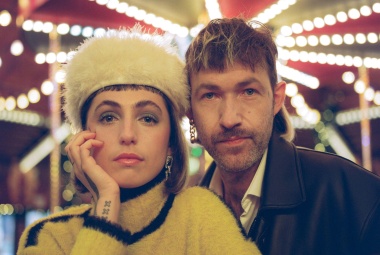 Sophie Straat
Sophie Straat writes songs about Amsterdam, and in particular the De Pijp neighbourhood, where she grew up in the late 1990s. With producer Wieger Hoogendorp, she writes about the effects of gentrification in the city. You'll hear about the lives of a green cargo bike owner, a Zuidas financial district worker, and a kid who's just moved to Amsterdam Noord. As well as performing old-school Dutch-language songs, Straat is an artist who makes socially engaged work.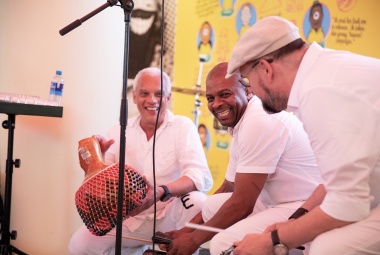 Batatuké
When the brilliant Brazilian percussion band Batatuké is in the house, a party mood is guaranteed. Their danceable, sing-alongable, melodic acoustic music mixes Brazilian, African, Caribbean and other South American rhythms. You won't be able to keep your feet still!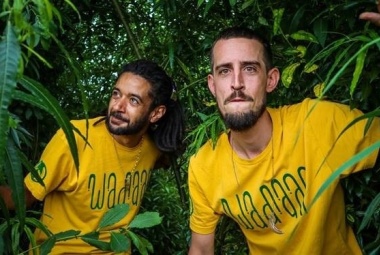 WadAap!
These two hip-hopping northern "mud monkeys" serve up rap with a smile. Their live show is best described as a party with a message, celebrating subjects like love and respect for nature and culture. Their music takes a self-critical tone as it nods at everyone who could stand to listen a bit more to their inner monkey. So shake off your human cares and get ready to go bananas with WadAap!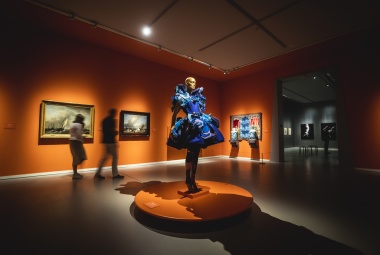 Drop-in Highlights tours
Hungry for even more hues? Join one of our drop-in tours and sate your colour cravings.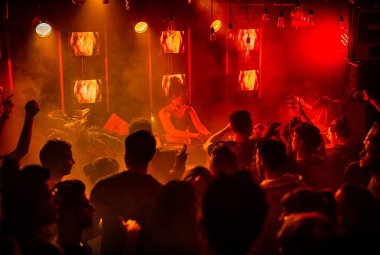 Clash
Clash hits the Mendini Restaurant for Museumnacht 2022. We'll start with a loungey vibe and turn up the heat as the night goes on. Get ready for a fantastic line-up of DJs and live acts, with Never Been to Berlin, Deets, Emil Srush, Nelis and Piano Daniel.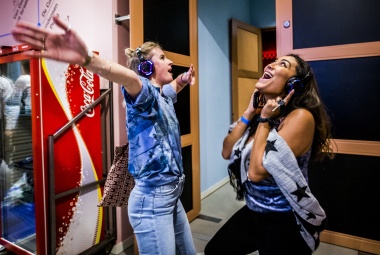 Silent Disco with DJ Somoni
This is Somoni's fifth time spinning at the museum's Silent Disco. He'll be serving up a fantastic mix of classics and super-danceable disco specially for Museumnacht.
Somoni can normally be found on the Groningen club scene, as a resident DJ for events organisers Onder de Pannen. He can also sometimes be heard on Groningen's online Relate Radio.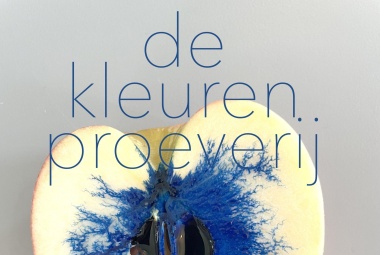 Colour tasting with Marije Vogelzang
Why do only children like Smurf ice cream? Does food taste different when you're colour-blind? Test your taste buds' sensitivity to colour in Marije Vogelzang's installation designed specially for Museumnacht.
Colour has a powerful effect on how we experience a food's flavour. The shade of a salmon is determined by what the fish eats. White tastes the same as pink, yet people often say it seems blander. On the other hand, orange carrots taste different than white ones because the carotene in them adds sweetness as well as tint. Did you know carotene can also turn your skin orange? Would you taste sweeter then too?
Black in Groningen tour
Project manager and curator Lieuwe Jongsma will tell you all about the exhibition Black in Groningen, part of the cultural event Bittersweet Heritage.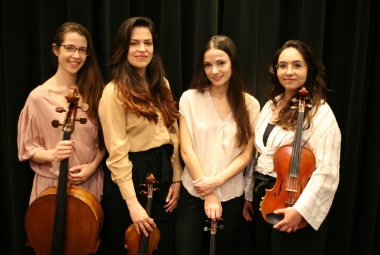 Adamo String Quartet
Adamo String Quartet is formed by Belén Pérez (violin), Eva Moneo (violin),  Andreia Florindo (viola) & Laura de Armas (cello). They began in 2021 with the ambition to deepen the understanding of communication in music. Back then, when everything shut down, they found themselves in the process of making meaningful music together. Now, they are coming back wanting to share that with the audience.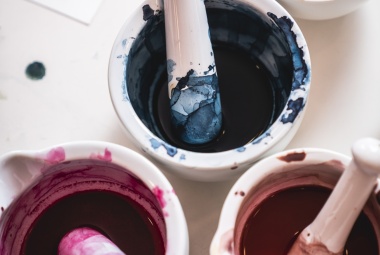 Colour! workshop
Make your own watercolours out of pigments and gum arabic, and learn where the pigments come from. Great fun for all ages.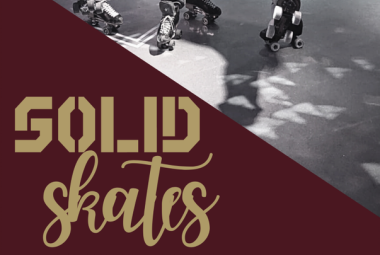 Solid Skaters
Solid Ground Movement's Amsterdam High Rollers bring you a smashing hip-hop roller-skating show.
Alida Dors and Bryan Druiventak started the hip-hop dance school Solid Ground Movement in 2004. With years of experience on the hip-hop dance scene, they specialise in a spectacular style and never shy away from taking an innovative, groundbreaking approach. With passion as its unifying theme, Solid Ground Movement reflects a culturally diverse society.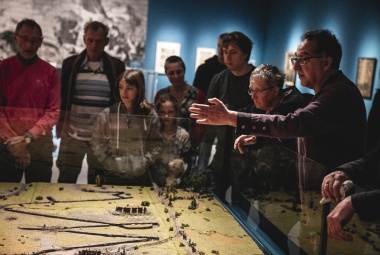 Siege of Groningen model
In 1672, the city of Groningen was besieged by "Bommen Berend" ("Bombing Berend") and his troops. The exhibition The City Holds Its Ground: The 350th Anniversary of the Relief of Groningen features an incredible scale model showing what the battle might have looked like. You can get an explanation of the model on Museumnacht from a member of Groningen's Rabenhaupt games club.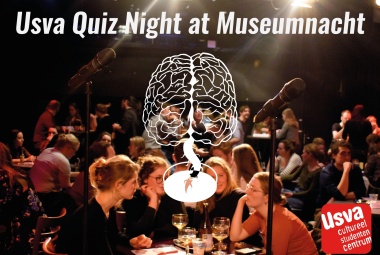 Usva Quiz Night
For one night only the Usva Quiz Night will move itself outside of the Usva theatre and into the Groninger Museum Café! Known for their cultural topics and expressive themes the Quiz team is sure to give you a little taste of what the usual Usva Quiz Nights have to offer.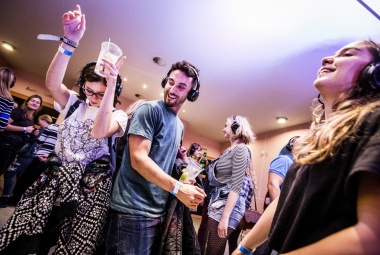 Cocktailbar
We'll be mixing our tastiest Museum Cocktails ever on Museumnacht!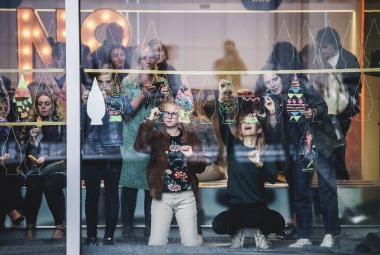 DIY - window art
Pick your favourite colour and create your own artwork on the window of the Groninger Museum. Our docents will be happy to help if you like.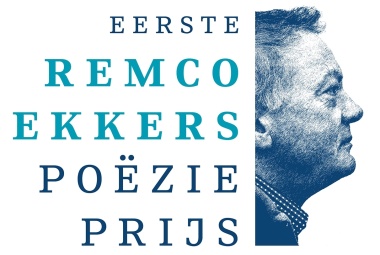 Remco Ekkers poetry award - recitations and award ceremony
The Museumnight is hosting the award ceremony of the first Remco Ekkers poetry award. All finalists recite their contributions (in Dutch). The topic of this year's award is Bittersweet Heritage, referring to the manifestation about slavery in the history of Groningen. How does one make poetry on this challenging topic?
The Remco Ekkers poetry award is hosted by the Writers School Groningen. Remco Ekkers (1941-2021) was a longtime educator at this institution. The poetry award was named after him after his recent passing.

Ticket info
| | |
| --- | --- |
| Your €10 ticket gets you entry to all seven Museumnacht venues between 7pm and 1am on the night of Saturday 10 September. | |
| | |
| Tickets to Groninger Museumnacht can only bought online. | |
| | |
| You can exchange your e-ticket for a wristband from Wednesday 7 September at any participating museum's ticket desk. | |
| | |
| Your wristband also gets you one free visit to one of the seven participating museums before the next Museumnacht. | |
Visit these exhibitions during the Museum Night
The Groninger Museumnight is collectively organised by