The Druktemaker, the mobile museum and print shop of GRID Printing Museum Groningen, will be at the Akerk during Museumnight! A whole evening of experimenting with ink, paper, needle and thread. Get your hands dirty and make your own Werkman print, linocut or bind your own booklet.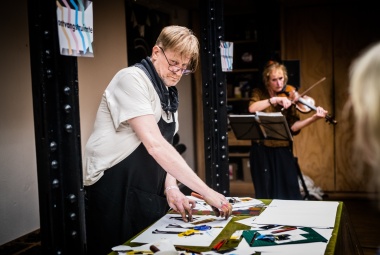 Workshop: Werkman techniques
Our experts demonstrate how Werkman made his famous 'prints' - and you can give it a try yourself too!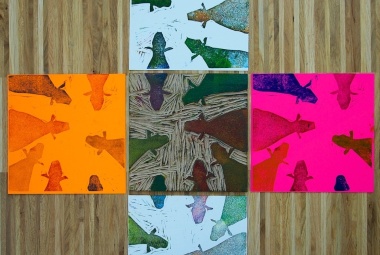 Workshop: Linocut
Ever done in school? Take the opportunity to try again. With flexible materials and sharp little knives you make your own logo or ex libris.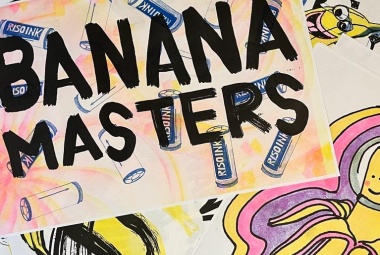 Workshop: Riso Print
With the team members of Banana Masters, the riso studio of GRID Printing Museum, you can make your own leporello. Draw, scan, edit, print, fold... ready! This workshop takes place in Walter's Bookshop (Oude Kijk in 't Jatstraat 10). You can walk with us from Akerk to Walter's Bookshop every half hour. The first group leaves at 7:15 PM, the last at 10:45 PM.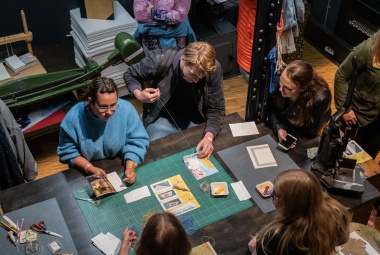 Workshop: Book binding
Not afraid of needles? Then you go home with your own booklet!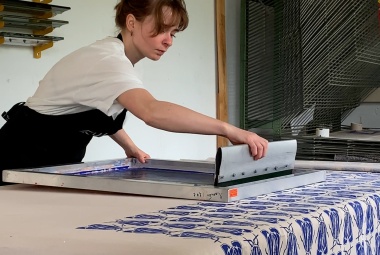 Silkscreen printing with Renée Ensing
Renée Ensing is an illustrator and silkscreen printer who has her own studio in Groningen. She spends hours and hours making beautiful printworks and she likes to involve others in this fantastic printing technique. During Museumnight under her supervision visitors can make their own colourful and unique silkscreen print by using paper templates.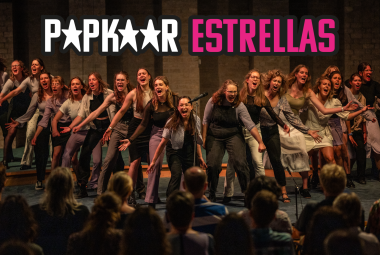 Usva presents: Estrellas
Estrellas is THE student pop choir of Groningen! The choir consists of 24 students divided into three voice groups - and they sing everything from Green Day to Lewis Capaldi.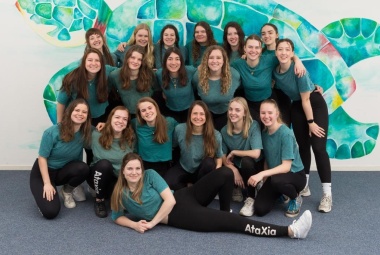 Usva presents: AtaXia
AtaXia is a student dance group that masters a great variety of styles. During Museumnight AtaXia performs in the Akerk a choice out of their repertoire. Explore the world of dancing with them!