Would you like to take a romantic trip at night? This is your chance! Two historic ships sail back and forth between Museum aan de A and the Groninger Museum. Come aboard vessel PW17/Emma and the Groninger Bol Beppe Baukje. On board, there's music, poetry, cabaret and stories! And that's not all - in the medieval buildings of Museum aan de A, you can enjoy workshops, talks, shows and dressing-up parties.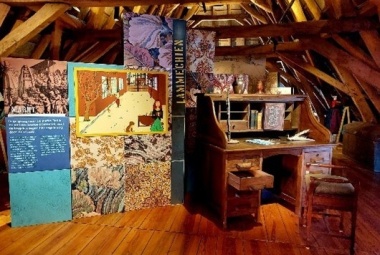 Family exhibition: Welcome to 1672
Travel back in time and visit Idris, Hinrick, Lammechien and Stijntien, four stubborn teenagers who lived in Groningen in 1672. They experienced the siege of Groningen, saw bullets fly around, while parts of their city got destroyed. In spite of the siege, their lives went on… Step back in time and transform your look with our 17th century clothes, take a seat at the secretaire, or have a look in the kitchen, farm or carpentry workshop. Do not forget to take a 17th century selfie.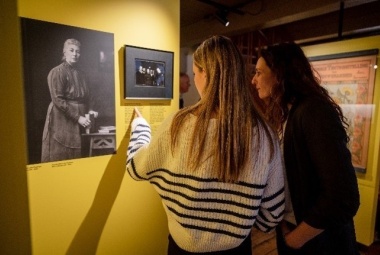 Exhibition: Vraauwlu - Groningers die je wil kennen
Which famous Groningen people do you know? From the past? From now? And how many of those are women? In the exhibition Vraauwlu – Groningers you want to know you can acquaint yourself with female Groningers, whom you may have never heard of. You probably know Aletta Jacobs, but the rest? Sometimes they are on the 'good' side of history: they have done wonderful things for the generations after them. Sometimes their part in history was less beautiful. And every now and again, it was a little bit of both.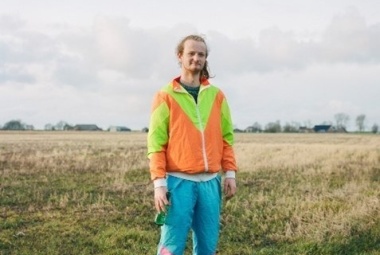 Exhibition: Tussen Land en Lucht - Beeldmix)
'Between land and sky' is the seventh edition in a series of twelve exhibitions by De Mix Nederland. In every edition, historical photography is used as a source of inspiration by contemporary Dutch photographers. In Groningen: Jacob Molenhuis (1894-1987) and David Vroom (1987). David Vroom portrays De Marne-region, where Jacob Molenhuis photographed for half a century. Vroom responds to Molenhuis' work and gives a new image of the area.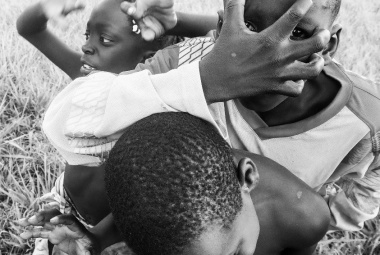 Exhibition: Zwart in Beweging
This is a kaleidoscope of work by six Groningen artists with roots in the African diaspora. This year marks 160 years since slavery was officially abolished in the Dutch colonies (although the enslaved had to work for another ten years afterwards). This exhibition shows the perseverance and resilience of Black People.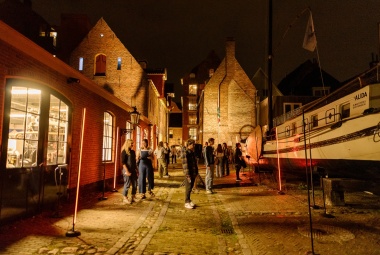 Storytellers: a story on beer! (NL)
In the year 1476, a Frisian trading ship lands in the harbor of the Hoge der A. One of the crew members wanders through the medieval city in search of the best beer and an evening full of entertainment. This cannot end well... An almost completely true story about beer, about the city and about the origin of a word. In Dutch!
20:00, 21:00 & 22:00 | Well (cellar)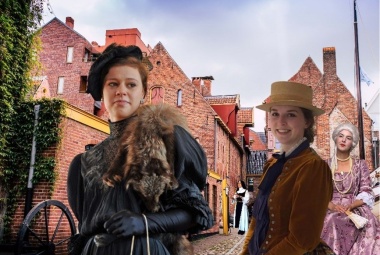 Historic fashion show
Discover the development of women's fashion in Groningen! In collaboration with Stichting Oud-Oranje, dresses, skirts and trousers are shown, inspired by the stories from the Vraauwlu exhibition. The women in this exhibition not only brought about political, social and societal changes, they have also, intentionally or unintentionally, influenced fashion. Host Albert Kool takes you back in time. Super-tight corsets, flowy crinolines, ultra-short skirts… And on top of that: dozens of juicy stories that you don't want to miss!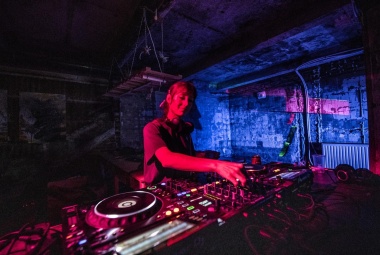 Clash in Museum aan de A
Clash organizes events where music and other art forms come together. During museum night, Clash provides music & lighting at the historic courtyard of Museum aan de A.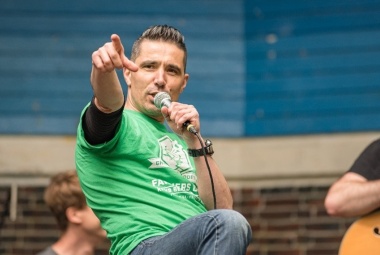 Crash course Gronings by Olaf Vos (EN-GN)
Do you want to be able to get through the night in Groningen? Singer/teacher Olaf Vos gives two crash courses in Gronings. Olaf teaches you Groningse words and phrases that are essential in the nightlife of Groningen. Going out, dating and erotica are discussed. The course is given twice: once in Dutch – Gronings and once in English – Gronings. Olaf is also known as a member of the bands Bond against Harries and VandeStraat.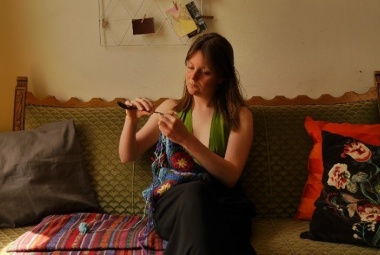 Workshop crochet for beginners (Usva)
Do you want a new, relaxing hobby? And did you already see all those beautiful come along on social media? Then this workshop is something for you! In this workshop, you'll learn the basics of crocheting, like starting a crochet project with a crochet loop and making a chain. Afterwards, you'll continue with crocheting a little flower, so that you can use this as a keychain or another decoration!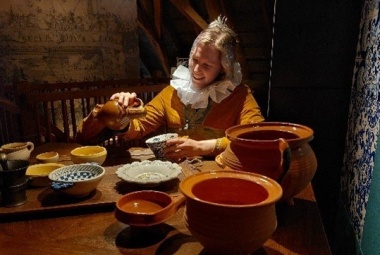 Workshop: Painting 17th century crockery
Come and paint crockery in our 17th-century workshop! The workshop is part of the family exhibition Welcome to 1672. In the exhibition, you will find beautifully decorated plates, dishes and bowls made from 17th-century clay pottery. We'll tell you how it's made and how it's decorated. Next, you get to work in the studio yourself and paint cardboard crockery with 17th-century motifs.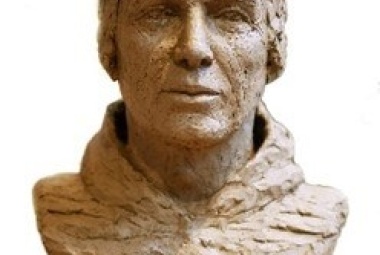 Flash lecture: Emo's journey, a Groningen man on his way to Rome in 1211 (NL)
Meet abbot Emo, a Groningen clergyman who traveled on foot to the pope in Rome in the 13th century to discuss a ecclesiastical dispute. What drove him? And what did Groningen look like at the time? This flash lecture is a preview of the Ubbo Emmius lecture 2023 (Impressions from the road: travel stories through the ages). The lecture is in Dutch!
22:30 & 23:00 | Educatieruimte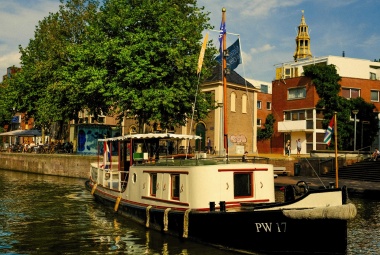 Hop On Hop Of – Romantic boat trip
Would you like to take a romantic trip at night? This is your chance! Two historic ships sail back and forth between Museum aan de A and the Groninger Museum: board vessel PW17/Emma and the Groninger Bol Beppe Baukje. Music, cabaret, poetry and stories on board!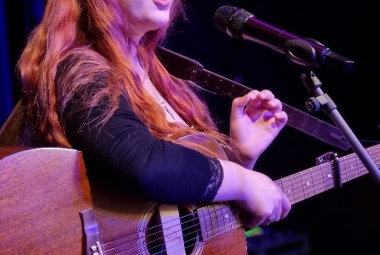 Luna Hamelink
Luna Hamelink is a singer-songwriter from Groningen. She talks and sings about old folk tales regarding water - from the Flying Dutchman to the Shell Cave of Nienoord. These stories are full of humor, passion and fun & suitable for young and old. You'll leave the ship singing!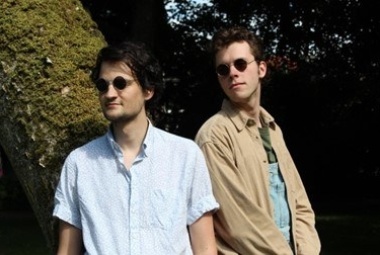 Usva presents: Derk & Thijs
Thijs and Derk have known each other since secondary school and love making cheerful and spontaneous music. They are looking forward to cheering up the boat trip with some summer tunes.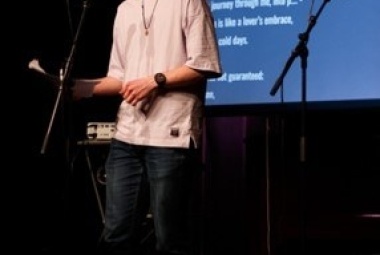 Usva presents: Jonathan
In his performance, Jonathan will share some of poetry he has written in the last few years, which may range from expressions of his deepest depressions, heartbreaks, and his hopes and dreams. He wants to inspire his audiences to write poetry themselves, as he truly believes it is a great tool for self-expression, and processing emotions in a way that is both fun, and therapeutic.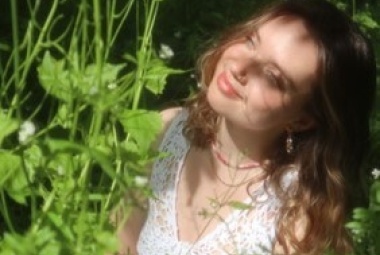 Usva presents: Aisling
Aisling is a singer-songwriter from Ireland who aims to invite the audience into her personal world through her voice and brings them along with her on a journey of heartfelt emotion. She is looking forward to performing on a boat and telling her stories while floating through the canals.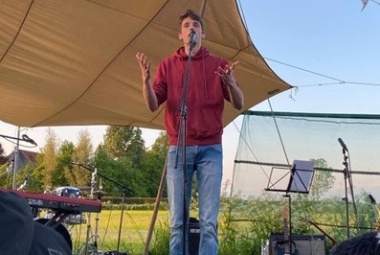 Usva presents: Teun
In his show, stand-up comedian Teun will be your guide in a tour along the big problems of our time. With his thought experiments and funny characters, he will catch you off guard, which results in a refreshing melange of humor, nihilism and a little bit of panic.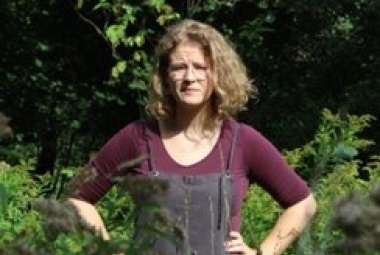 Usva presents: Marit Nygård
Marit Nygård writes down what hits her, resulting in happy, angry, sad or hopeful but mainly honest songs. She's looking for a connection, for cheap supermarket wine, for an existence as a one man orchestra; the one that listens closely gets an insight in the life of a student that struggles through coming of age, love and a changing world. She is part of the talent track Hit the North 2023 and already plays various stages in the north of the Netherlands.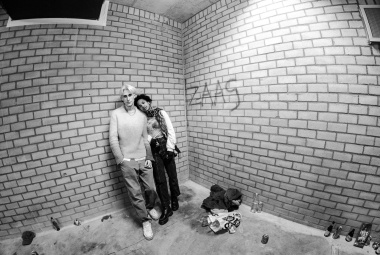 Usva presents: Wring
Anisa Jasmo and Luka Moller compose and produce music together. As Wring, they play covers by Nick Drake, Talk Talk and Elliot Smith as well as self-written folk songs - in a slightly experimental way.