In Forum Groningen you get - dressed up as Disney prince or princess if you wish - the last chance to admire the major exhibition Disney - Telling Times Stories, offering a special look behind the scenes of this world-famous animation studio. Surrounding events include a Disney string quartet, ballroom dancing, an up-speed pub quiz and a talk by media expert Dan Hassler-Forest on how woke Disney is (or not). Comics, animation and games museum Storyworld is also at your disposal. There, award-winning graphic novel author Aimée de Jong will show you how to draw the most beautiful graphics.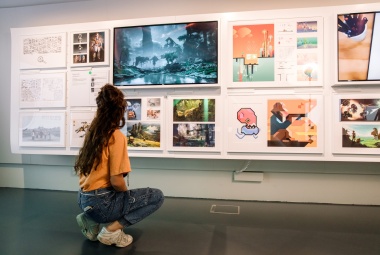 Museum Storyworld
Telling stories is a gift. Discover the secrets of great storytellers at comic, animation and game museum Storyworld! Based on Dutch and international successes in the field of comics, animation and games, we dive into the world of storytelling. From Asterix and Aladdin to The Red Turtle and Horizon Zero Dawn.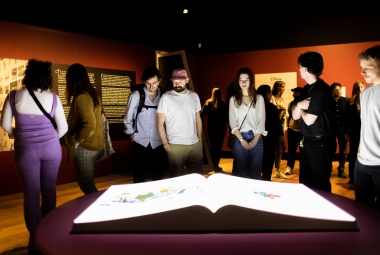 Exhibition: Disney - Telling Timeless Stories
Mickey Mouse, Snow White, Pinocchio: who doesn't know them? Walt Disney Animation Studios has been enchanting young and old for generations with the magic of animation. The major international exhibition Disney – Telling Timeless Stories gives you a glimpse behind the scenes of this world-famous animation studio. This way you can see the creative process behind iconic moments that are etched in everyone's memory. Like the wicked witch with the poisonous apple in Snow White and the Seven Dwarfs (1937) or the moment when Elsa throws away her cape in Frozen (2013) and sings 'Let it go' at the top of her lungs. Original work by Walt Disney Animation Studios that has not been shown before can also be admired, examples of Robin Hood (1973) and Mickey Mouse in The Prince and the Pauper (1990). Last chance last weekend!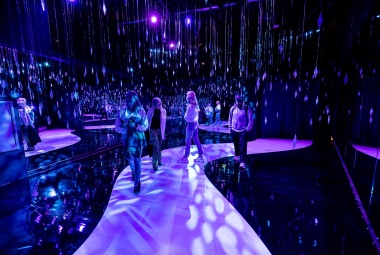 DJ & Disney Cocktails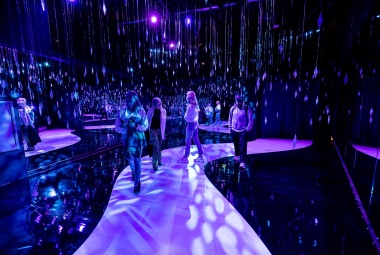 Disney Pubquiz
Whether you are a child of the 90s Renaissance, grew up with the digital wonderworld of Pixar or still have nightmares about the death of Bambi's mother; everyone is welcome during the Big Disney Quiz. Quizmasters Victor and Robin take you through the history of the American animation giant using sound fragments, images and all kinds of trivia questions. Are you enough Disney fanatic to collect the necessary points for the win? Join us and discover it. Whether you're as alone as Wall-E or joined by seven dwarves, there's always room in the House of the Mouse!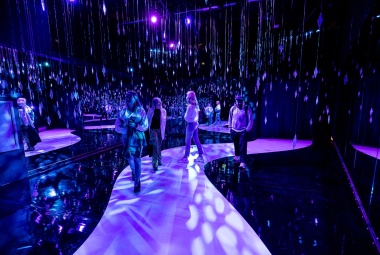 Music: Tok! Kwartet
Wander around the Disney-exhibition while enjoying live music! 'Tok! String quartet' play Disney music twice during Museum Night. You can find them next to Anna and Elsa.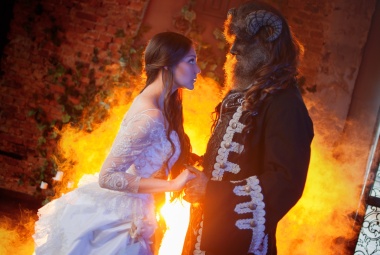 Dance: The Blue Toes
The Blue Toes dance choreos with a Disney theme, including the English waltz, quickstep and rumba. They arranged these choreos especially for this evening. Wanna join in? In between their performances, the teachers practice a Viennese waltz with you.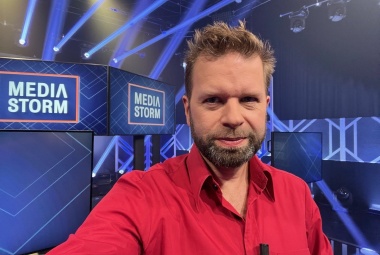 Lecture by Dan Hassler-Forest: 100 years Disney
After the announcement of the new film version of The Little Mermaid, with black actress Halley Bailey in the role of Ariel, videos went viral with emotional reactions from black children and their parents. Representation and diversity are hot topics in Disney history. Not only has the company produced beautifully made animated films over the years, but these stories also represent (changing) perspectives on society. Dan Hassler-Forest is a media scientist and Disney expert and tells you more about 100 years of animation and representation.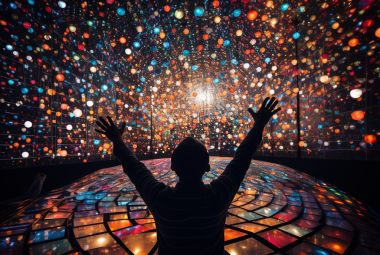 Limelight
The interactive installation from Lighted Stages consists of a cube with strings of thousands of LED lights, Kinect sensors and rousing music. Come and play with the light and see which light show you can create together with other visitors.